Lebeda is becoming one of the most respected and sought after names in acoustic fretted instruments. We are proud to present the full line of Lebeda handcrafted Mandolin-family instruments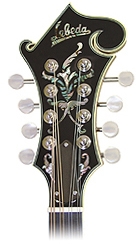 .
Czech builder Jiri Lebeda is known for building quality mandolins and mandolin-family instruments that are also surprisingly affordable. One doesn't ordinarily associate bluegrass instruments with the Czech Republic, but consider that the region has a very long tradition of violin-making, along with a fanatical hard core of bluegrass fans and musicians.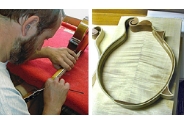 His instruments are modeled on the classic mandolins of the 1920s, as reflected in their sound as well as their look. Lebeda mandolins are made with only the finest materials and old world craftsmanship, making them one of the best values in the high-end acoustic instrument market today.